Featured photo by DarkOne Photography
Yonderville Festival may look small, but it sure is mighty. Showcasing big stars of both experimental bass and funky glitch hop, this year's lineup has us turning heads to this intimate grassroots fest!
With headline acts from G Jones, Eprom, Koan Sound, Yheti, and Mersiv, we're all ready to get weird and wonderful.
Yonderville Festival first debuted in 2017 and has been going strong ever since. Beginning with a beautiful mission to end opioid addiction, Yonderville and non-profit partner Come As You Are have created an experience to live for. Over the past three years, they've brought together charitable donations to the community and featured sets from artists like Jade Cicada, Shlump, and Of The Trees.
Finally, here's everyone who we'll see at the mountaintop this 2020: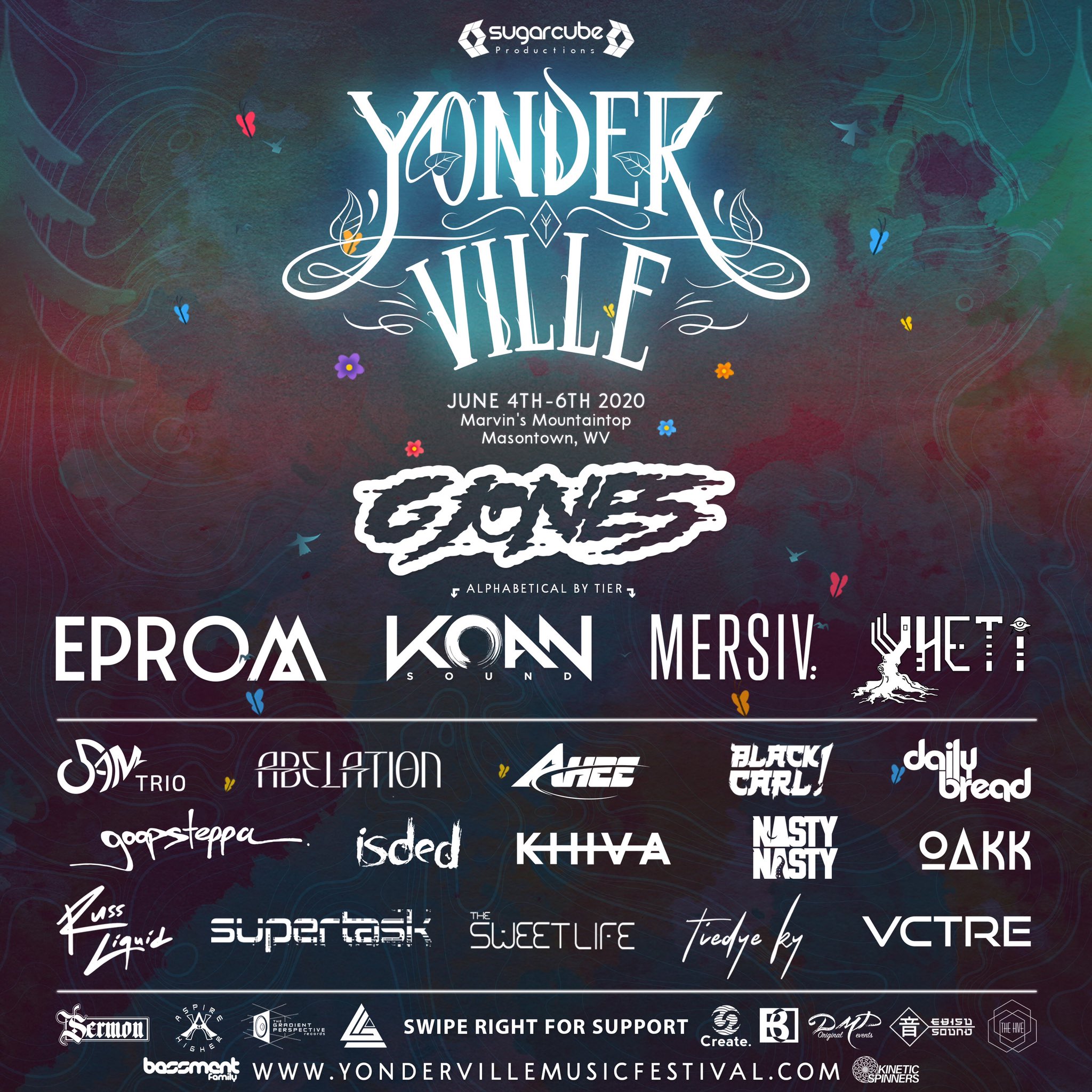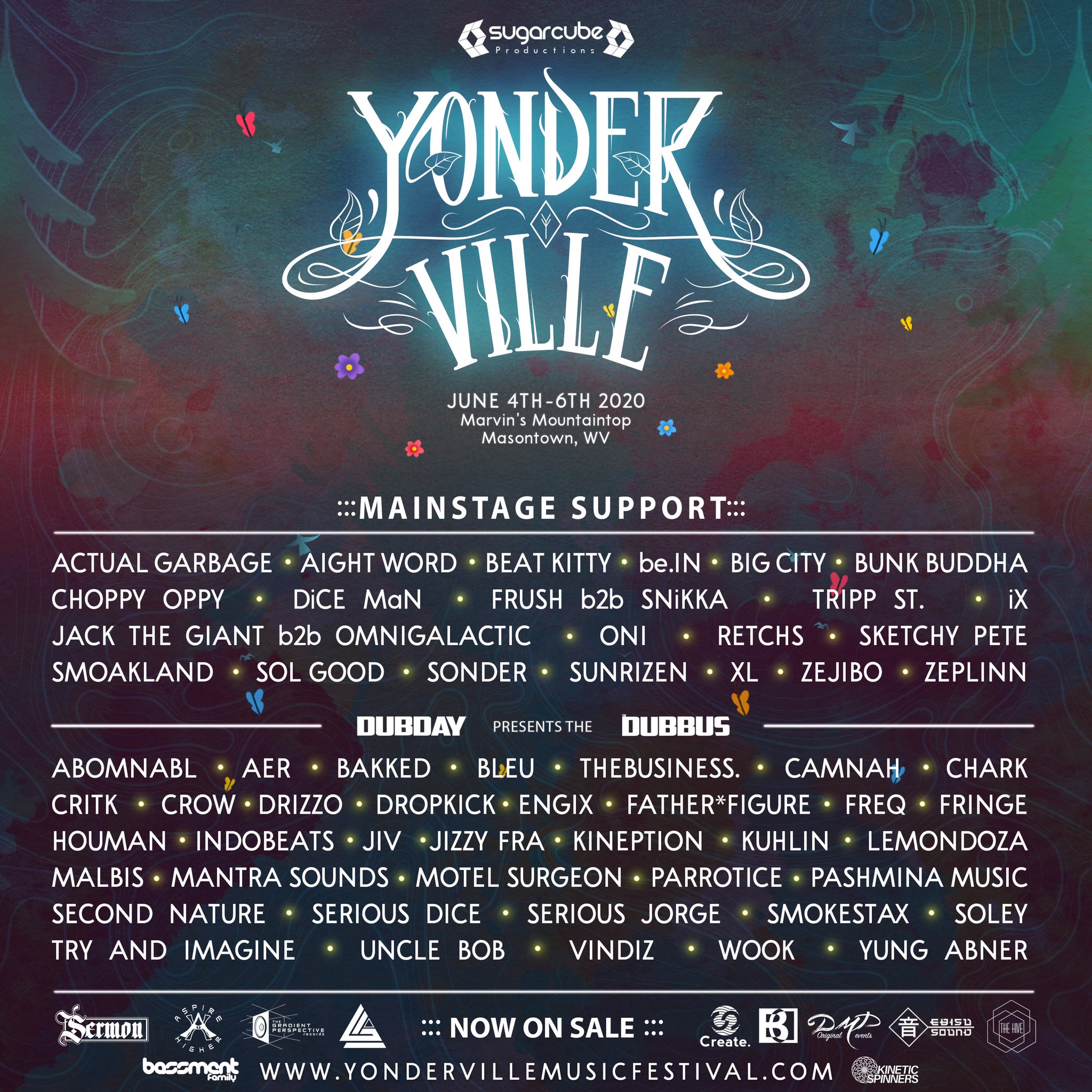 Not only do the upper-tier artists pop off – but let's dive in some more.
For those who like the instrumental sound in addition to some hip-hop influence, get excited to chase the golden hour with Daily Bread and Russ Liquid.

You definitely won't want to skip over Goopsteppa or tiedye ky then. They're all great at a diverse mixdown ranging from downtempo to halftime and trap. And here's a Goopsteppa mini-mix to get you started!
---
If you're a fan of the underground beat-makers that bring hot flavor, NastyNasty, Houman, VCTRE, and Black Carl! will also be here.
Below are some more of our Electric Hawk favorites:
NastyNasty
---
Houman
---
VCTRE & Black Carl!
---
Last but not least, Yonderville Festival is located on beautiful Marvin's Mountaintop in West Virginia. Life is made simple for three days, with camping also included in the festival pass price. Early bird tickets are already sold out, but GA prices start at $199 and will start selling fast. Get them here now!
Where will Electric Hawk be next?
Stay in touch with Electric Hawk & all live event coverage
Twitter | Facebook | Instagram | Radio Show