Ultra Music Festival disclosed an illustrious and notorious Phase 1 lineup for the 22nd rendition of the Miami-based festival, taking place from March 25 – 27, 2022 at its longtime home of Bayfront Park. After the electronic music festival's brief embarkment in 2019 to Virginia Key, Ultra 2022 will feel like a glittery and bedazzled homecoming.
The addicting nature of Ultra Music Festival is that it has a stage for every type of music connoisseur and some of the most diverse lineups in the world. Festival-goers from across the globe even travel a few days early to check into their hotels and go out on the town as Miami's nightlife during Miami Music Week is simply unmatched. Will this year be any different or will we stay in this tiresome cycle of our phones dying at 2 AM and having to walk several miles back to the hotel? Time can only tell.
---
Ultra's Phase 1 lineup announcement boasts exclusive performances by Alison Wonderland, Amelie Lens, Boris Brejcha, Carl Cox, Illenium, Knife Party, Kygo, Madeon, Martin Garrix, Nina Kraviz, Oliver Tree, Pendulum, SLANDER ft. Dylan Matthew, SOFI TUKKER, and SVDDEN DEATH Presents: VOYD.
Here are the highlights at Hawk HQ:
Alison Wonderland's voice echoing her "Good Enough" intro while she strongly strings her cello. Carl freakin' Cox, need we say more? Illenium at Ultra is consistently gas and he recently converted to diesel, so watch out for the pyro. Lately, Knife Party has been making their return to the U.S. festival circuit and tearing it up just like the good ol' days.
Speaking of reappearances…
We need to discuss this Pendulum booking. The pair behind Knife Party, Rob Swire and Gareth McGrillen, have scheduled their first dual-set festival since Ultra 2016. As the prophecy states, the Australian-British musicians will headline Ultra Music Festival in Miami. Illuminating the weekend with their two world-famous acts, the bass-focused duo Knife Party, and the drum and bass five-piece Pendulum.
The cherry on top:
As if that was not enough to swoon us, Madeon with a "Live" tag on his set? Excuse us while we hyperventilate. Good Faith Live Forever at Ultra does have a certain ring to it. Zeds Dead makes their acclaimed return to the Florida-based extravaganza and we cannot wait to experience what they open with. Will they throw it back with Doctor P and Flux Pavilion's remix of Bada Bing, like in 2015, or will it be something off their (heavily) rumored sophomore album? Whatever 'The Boys' end up deciding on is irrelevant, because everyone knows it will bang either way.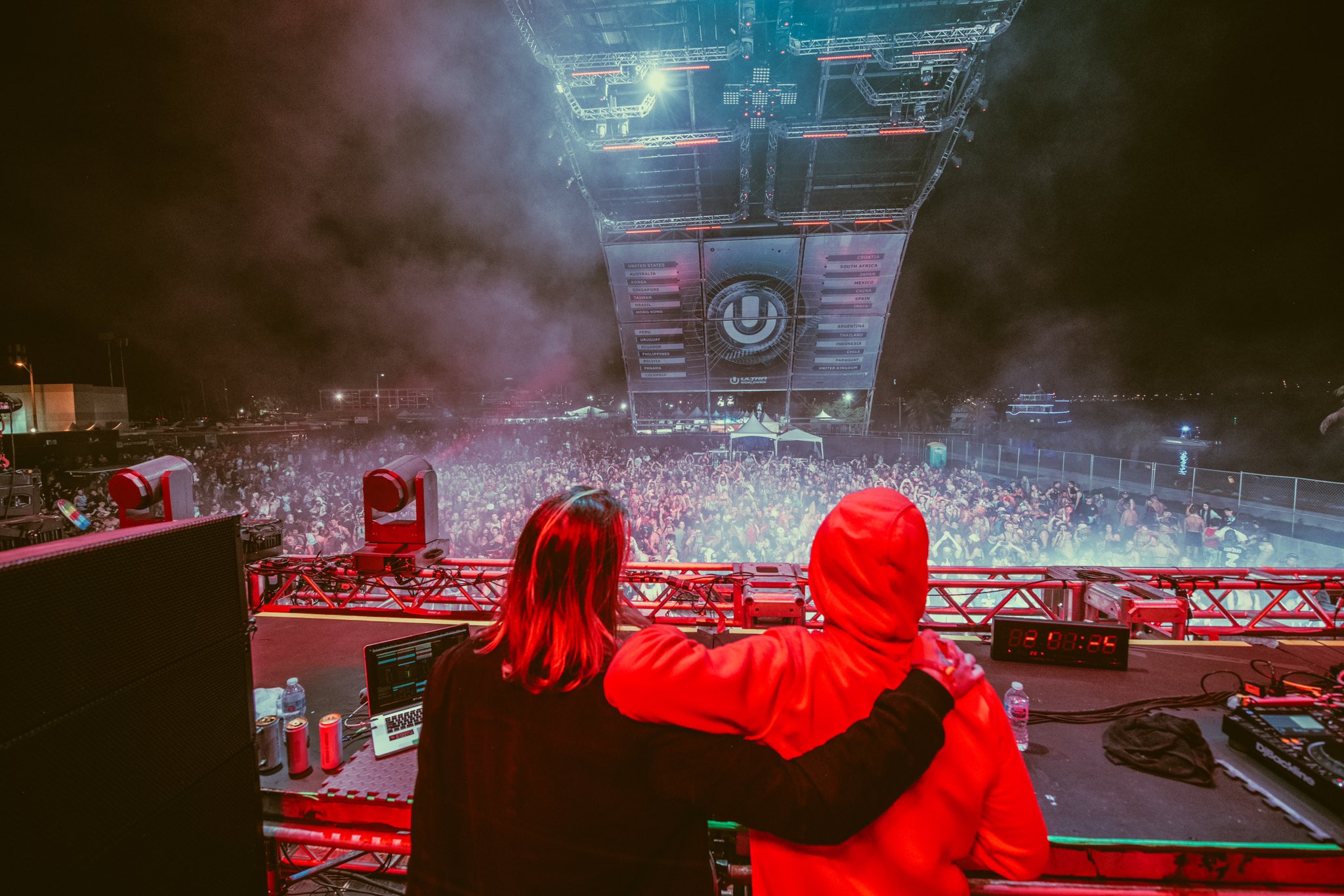 Techno, Techyes, and Hardstyle at Ultra
Outside of the bass music realm, trance icon Gareth Emery will uncover his new album and analog live show. Carl (freakin) Cox will debut his first-ever "Hybrid Live" performance, and fellow techno legend Boris Brejcha will host his "FCKNG SERIOUS" stage for the first time in America. Not only will there be techno, but Dirty Workz will also curate Ultra's first ever hardstyle stage. Finally, A State Of Trance (ASOT) will celebrate the 10th anniversary of hosting its own Ultra Music Festival stage.
March 2022 Belongs to Florida
March is right around the corner, and so is our crippling impulse control as flights are booked and hotel rooms are reserved. In essence, Ultra Music Festival has done it again folks. With a lineup featuring internationally demanded techno artists and the hottest domestic dubstep Ultra can offer, 2022 is best experienced under the Florida Palms. Ultra has continued its ceaseless commitment to reaching all corners of the dance floor, and next year is no different. See you there or be a square.
---
Purchase tickets to Ultra Music Festival 2022 HERE
Stay up to date on all things Ultra:
Twitter | Instagram | Facebook | Website | Radio
Looking for new music? Keep up with our weekly Spotify Playlist, Fresh Hunts. Updated every Friday with all the latest releases. Whether it's the newest drops from anyone on the Ultra lineup, all your favorite artists, some old-school, or underground…we just want you to hear it.
During October, we also recognize National Sarcastic Awareness Month. Obviously, this is a massive cause for celebration. At Electric Hawk, we know how tough the world can be to the sarcastic. We recommend sending half of your paychecks to the most sarcastic person you know, then thanking them for their service.