Festival season is here is and the lineup announcements are thicc. If you're like us and are always looking for something spicy, here's yet another monumental show announcement that's just too good to pass up. Alix Perez and tsuruda announce their North America Tour 2020.
If one thing's for sure… It's about to get hot in here.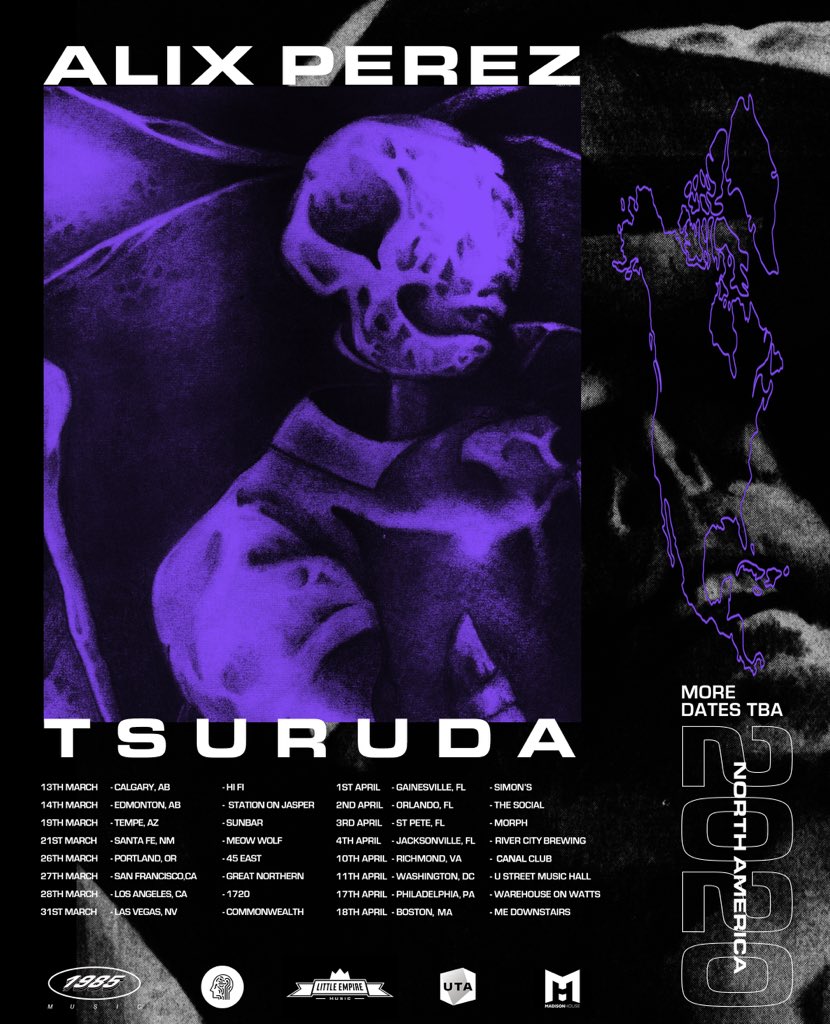 We're extra excited about the Alix Perez and tsuruda North America Tour 2020, no doubt
Alix Perez serves up some of the cleanest and crispiest sound design your ears can ask for. His most recent release is a DnB collab with Monty that dropped this week, "Cursive," which hits just like that first sip of coffee on a Monday morning.
Not to mention, Tsuruda has made massive waves in bass himself. Between touring with G Jones, sets at EDC Las Vegas and Electric Forest, and the Fubar album release, Tsuruda's DJ and producing skills are clearly in a league of their own.
And did I mention he's got more cooking?
If you don't see your city on the tour calendar, don't worry. More dates are TBA.
Bet that tickets are going to sell quickly – you can buy them here.
---
Stay up to date with announcements from Alix Perez and Tsuruda
Alix Perez: Twitter | Instagram | Soundcloud | Spotify
tsuruda: Twitter | Instagram | Soundcloud | Spotify
And if you're looking for a solid playlist to follow, keep up with our weekly Spotify Playlist, Fresh Hunts. Whether it's the newest hits from Alix Perez, tsuruda, or your other favorite artists, some old school, or underground—we want you to hear it.