Time and time again, Disciple Records and the Disciple Round Table has produced top-tier dubstep, only proving their strengths. Including staple names such as Barely Alive, Bandlez, and Infekt, Disciple is the home for high-energy wubs. With full support from 12th Planet, Throwdown will be releasing his first full EP, "Strapped Up," on Disciple Round Table.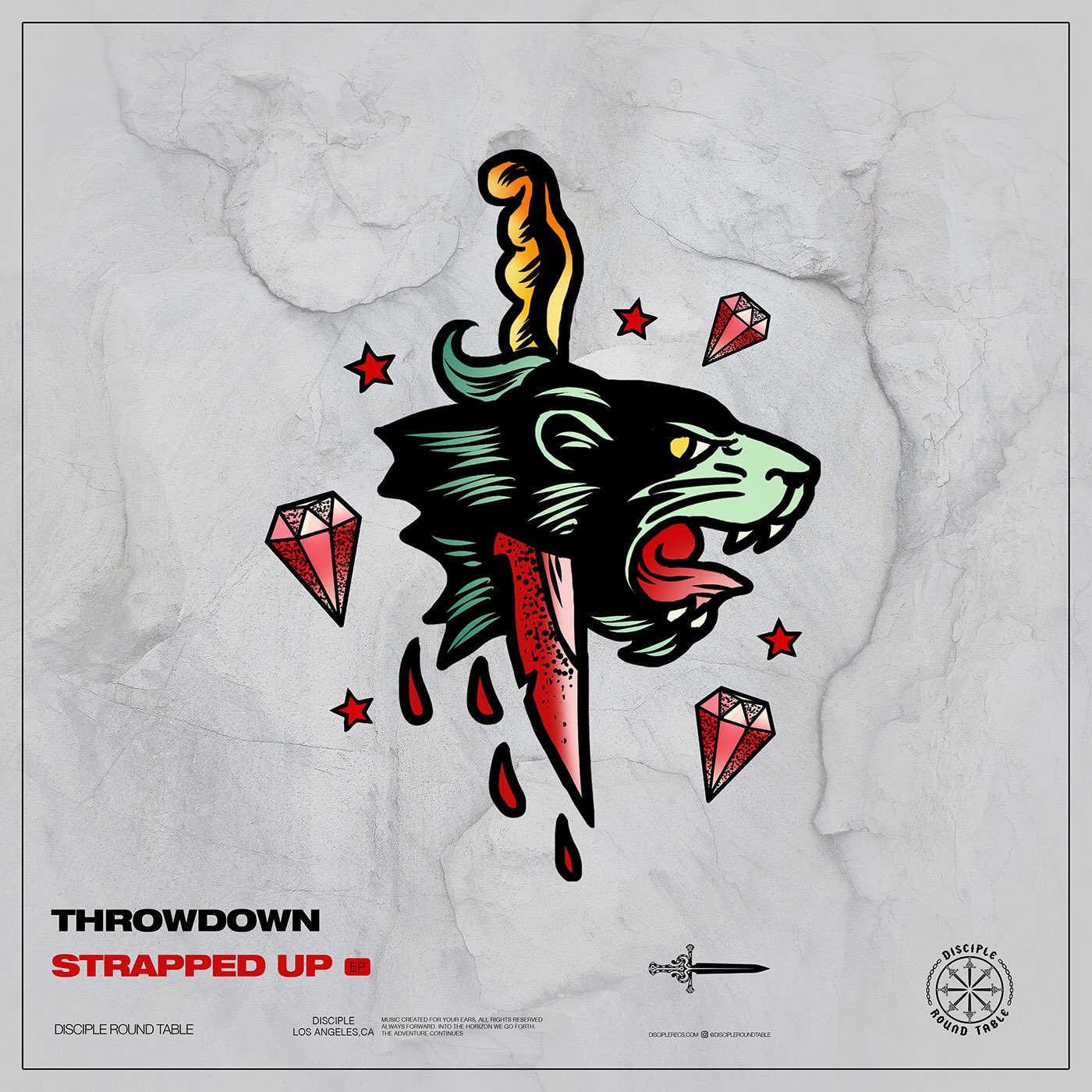 Throwdown, a Venezuelan-born producer, started out making music at home. Eventually he gained attention and earned mentoring from Riot Ten, leading into the tour lifestyle. Over the past 18 months, Throwdown and Riot Ten have released multiple heaters together under Dim Mak – including "Act a Fool" and "Los Pinches." Now, heavily influenced by the culture of his current home in Miami, Throwdown tackled the opportunity to personally express himself on his solo EP.
With strong elements of unique sound layering, he delivers a non-stop, ferocious punch of bass.

---
"Being my first EP I wanted to do something that fully represents me as an artist and as a person, aggressive vibes and heavy drops in each and every track" – Throwdown

---
The EP is compiled of four songs that will leave you stunned. "Heater," appropriately titled, takes you through a journey with an undeniably unique sound. Followed by "Do or Die," a triple-drop track with AK-loaded delivery that truly leaves you gassed.
With a chilling build up, "Strapped Up," leads into several heavy-hitting drops with menacing growls. Lastly, "All Stars," a track with Point Blank, showcases a somewhat spicy space vibe alongside the dirty dub to conclude the EP.

---
Listen to all of "Strapped Up" here:
Throwdown left a piece of who he is in this project. The passion put into it only goes to show that he will not go unnoticed, just like his tunes. And we look forward to seeing what unfolds next!
Upcoming show dates:
1/24: Tampa, FL with Riot Ten
2/15: Boca Raton, FL @ Forbidden Kingdom Music Festival

---
Stay in touch with The Electric Hawk's Fresh Finds
Twitter | Facebook | Instagram | Radio Show